West Ashley Charleston, South Carolina

HOME DOWNTOWN CHARLESTON MOUNT PLEASANT SULLIVAN'S ISLAND DANIEL ISLAND JAMES ISLAND
WEST ASHLEY JOHNS ISLAND CHARLESTON RELOCATION CHARLESTON AGENTS PROFILE

Find the perfect West Ashley Address - Search MLS for available West Ashley listings
Find the perfect West Ashley SC Address!
Flanked by scenic rivers and famed plantations, West Ashley is one of Charleston, S.C.'s oldest suburban residential areas. Exclusively
neighborhoods such The Crescent, Wappoo Heights, Edgewater Park and South Windermere feature large homes on expansive wooded and waterfront lots and a feeling of countryside living only five minutes from the heart of the historic city.
Some popular Gated Communities in West Ashley: Albemarle Point, Ashley Harbor, Bulow Plantation, Colony at Heron Reserve, and Concord West of the Ashley
Seabrook Island's Ocean Winds and Crooked Oaks golf links are both recognized as four-star courses by Golf Digest, yet the island enjoys the distinction of having its courses listed on the Audubon Cooperative Sanctuary Program as providing haven and natural habitat for wildlife species.
Visit West Ashley Neighborhoods page to find out specifics details about each neighborhood: most popular with pictures included.
Find the perfect West Ashley Address - Search MLS for available West Ashley listings
The Seabrook Island Racquet Club is rated by Tennis Magazine as among the top fifty resorts in the U.S, and Seabrook Island's Equestrian
Center has hosted a number of national competitions in show jumping and dressage.
A wide range of first-class amenities on Seabrook include elegant dining and shopping, fitness centers and horseback riding. The island's charming Bohicket Marina Village offers deep-sea fishing excursions for blue marlin, king mackerel and yellow fin tuna, as well as and kayak nature tours that take paddlers past scenes of diving pelicans and leaping dolphins.
Tucked away on the enchanted island are homes, lots, cottages and condos in beachfront, lagoon, fairway, river, and maritime forest settings. The exquisite array of stylish private neighborhoods includes new locations at Jenkins Point and St. Christopher's Point, where the beauty and individuality of construction is enhanced by offering owners the option of contributing to home design.
Careful to blend residential development tastefully within the diversity of natural sea island settings, Seabrook Island maintains a beauty and serenity, that, only thirty minutes from downtown Charleston, makes this pleasurable address seem far away.
Favorite West Ashley Neighborhoods:
Quick Search for ALL West Ashley Neighborhoods:
| | |
| --- | --- |
| West Ashley Inside 526 | West Ashley Outside 526 |
| | |
West Ashley real estate selections feature a variety of neighborhoods, home and lot styles, from wooded interior to river, creek and intracoastal waterway front, all minutes from downtown. Other neighborhoods worth a mention and close to town are Byrnes Down, Moreland and Ripley Light Marina If schools are important to you, please visit our page on Charleston County Schools and associated school reports. Search for West Ashley Listings by property type:
Visit West Ashley Neighborhoods page to find out specifics details about each neighborhood: most popular with pictures included.
Ashley River Bridge District:
Some of Charleston's premiere residential neighborhoods are just minutes from the historic downtown area west of the Ashley River. The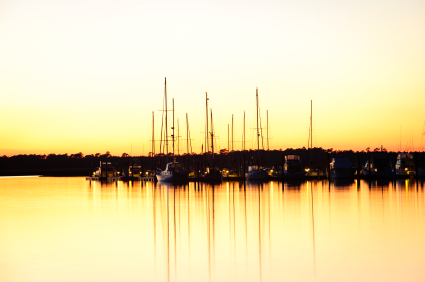 Crescent,Wappoo Heights, South Windermere and Moreland offer quiet, oak-shaded beauty near scenic marshes and waterways, and are less than five minutes drive to the heart of old Charleston.

These wonderful neighborhoods were developed in the 1920's and 1930's from an area known for many years as the "Pleasure Grove"- an expanse of gardens and tall trees between the Ashley River and Wappoo Creek. Throughout the mid- 19th century, crowds would come from the city by ferry boat to the Pleasure Grove for concerts by brass bands and saber exercises of local militia. A railroad station connecting Charleston and Savannah was added in 1860, and the old track bed is part of a bike and foot path "greenway" that extends for more than 10 miles in the West Ashley area today.

The first of a series of Ashley River bridges to the Pleasure Grove area was built in 1813, and most of the original traffic was cattle and carts filled with vegetables from outlying farms and plantations. The lone sign on the swing bridge built in 1887 read "walk your horses", and the when earliest of the lift draw bridges currently crossing the Ashley River was opened with bascule towers and balusters in 1926, it was hailed as the "handsomest bridge in South Carolina".

The scenic riverfront bluffs of Moreland that overlook the Charleston peninsula today bordered the original settlement of the city. The colony of Carolina was established in 1670 on the western banks of the Ashley River, where fertile high ground provided abundant crops and game. The city was moved across the river to the peninsula by 1680 to provide ships access to deeper water, but the West Ashley area chosen so many years ago remains a superb location.
The scenic U.S. Highway 61 corridor is dotted with national historic landmarks and world-famous destinations. Captivating Magnolia Plantation and Audubon Swamp Gardens features a dazzling display of color and wildlife; Middleton Place Plantation is famed for its terraced colonial gardens and living history events; and, Drayton Hall National Trust Historic Site retains one of America's finest examples of Georgian-Palladian architecture.
Highlights: Charleston Towne Landing - www.charlestowne.org, Drayton Hall - www.draytonhall.org, Magnolia Plantation and Gardens - www.magnoliaplantation.com, Middleton Place - www.middletonplace.org